Celery for administration and accounting firms

Written by Sue van Elteren
Posted on 5 Sep 2017 - 4 minutes read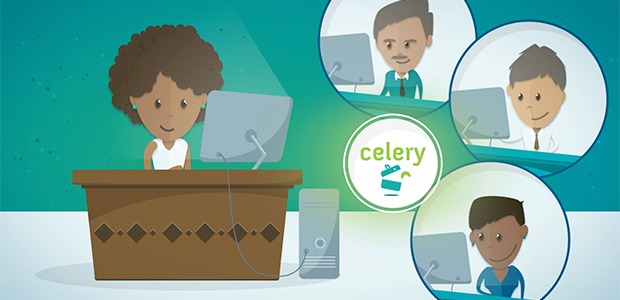 Celery is specially developed for so-called Payroll Service Providers (PSP). You qualify as a Payroll Service Provider if you are going to use Celery to process your clients' payrolls. In this blog, you will find an overview of all benefits and special features.
PSP fees are extra low and profitable and based on the number of employments. PSP fees are thus not determined based on the number of pay slips;
Your clients have online viewing and access rights to their own payroll(s) and documents;
Payroll documents no longer need to be sent by messenger or (unsafe) email;
Communication with your client for example regarding the periodic changes, will no longer be via email but via an upload in Celery and correspondence via Celery Messenger;
Employees of your clients can view their pay slips and Annual documents online, which documents no longer need to be printed and distributed. Especially your clients experience this as time saver and a great advantage of Celery;
Adjustable (future) date settings on which communications takes place between Celery Messenger, your client and their employees;
Your client can check and approve the open pay run online, after which you complete and finalize the payroll processing process;
Your client may optionally enter the periodic one-time changes themselves, such as hours worked, overtime hours, vacation days taken, advance payments etc.;
Payroll documents are automatically generated after finalizing a pay-run. Manually generating documents thus belongs to the past;
All possible Annual documents are automatically generated and stored in the Annual folder when switching to a new fiscal year so these documents do not have to be manually selected and created;
SVB/SZV mutation forms with all possible SVB/SZV changes are automatically generated in Celery. So writing manual SVB/SZV forms is no longer necessary, and forgetting to notify SVB/SZV changes is impossible;
For a quick setup of your Celery account, employers can be created and data imported from an Excel sheet;
During setup of your account, employees can be quickly imported from an Excel sheet or from other payroll software such as Qwanto, Payroll Pro and Payroll4;
Quick and error-free importing possibilities of periodic changes via an Excel sheet;
Celery can be programmed to pay vacation allowances and 13th month payments in pre-selected months. These payments cannot be forgotten and manual entry of the amounts to be paid is no longer necessary when using Celery;
In the salary journal, a periodic accrual and reservation vacation allowance and 13th month can be included, with an automatic reverse journal entry of the reservation and accrual in the month of payment;
Per client and per payroll you can enter your own general ledger accounts for the periodic salary journal;
In addition to Week, Bi-weekly, Half Month and Monthly Tax Tables, PSP's can select the Quarterly Wae Tax Table, so in 4 payroll runs, the payroll is processed for a whole year. Processing a payroll without changes takes 17 seconds per period, so an annual payroll with application of the Quarterly Wage Tax Table and 4 pay slips per year can be processed in 1 minute;
Setup options and reports on departments and/or cost-centers;
Digital payment files can be created for your clients for MCB, CMB, WIB, RBC, Arubabank, Banco di Caribe and Girobank;
Layout of periodic tax and social premium declaration forms cannot be distinguished from the original so that it can be used for the periodic declaration filing process;
Our experienced staff can assist you in setting up your Celery account and
Your employees who work with Celery will be offered a free of charge software training at the start of the use of Celery, in which training all the possibilities and special features of Celery will be extensively demonstrated and explained.
Generally applicable benefits and features of Celery that also apply to PSP's:
There is no one-time purchase/investment of the software;
Easy payment of Celery invoices per month afterwards, possibly by credit card, based on the fees agreed;
There is no annual maintenance fee;
Celery software & data does not take any place on your own PC or server;
Unlimited number of payrolls and employees can be created;
Unlimited number of Administrators & Account users can be created free of charge;
Backups are made by Celery itself and are free of charge;
Software updates are installed by Celery itself and are free of charge;
Celery software and data are protected with the same Safety Certificates used in online banking applications;
Celery data is 'encrypted' and therefore unreadable for unauthorized persons;
High-quality & quick support is provided by expert payroll administrators and is free of charge. So you will never receive an invoice if you ask us for support;
Within one payroll administration, different wage tax tables can be applied to different employees, such as Monthly and Bi-weekly workers within one payroll at the same time;
Create quickly and error-free employees by selecting an employee category such as standard employees, expatriates (with tax ruling), pensioners, pro forma employees, resident and non-resident interns. By choosing the right category, no incorrect social premiums will be applied which are not applicable to the relevant employee category;
Celery software is web-based and can therefore be accessed over the internet anywhere;
A payroll in Celery has standard more than 100 pre-programmed wage codes and more than 70 general ledger accounts and
Celery users can create an unlimited number of wage codes and general ledger accounts.
PSP fees vary from USD 7 to USD 34 per employment per year. The height of this fee depends on the number of payrolls and employments of your clients' payrolls. Curious which fee is applicable on your firm? Then quickly request a PSP fee proposal.
For a more detailed explanation, we refer to our special PSP page on our website.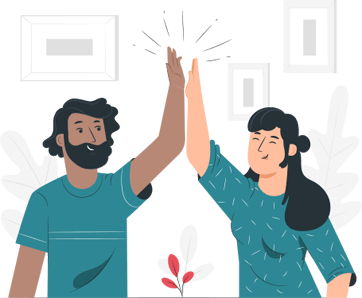 Thousands of companies use Celery. Are you switching too?
Pricing for Celery starts at $20 per month.