Suriname public holiday change
Written by Matthew Verhage
Posted on 19 Apr 2023 - 1 minute read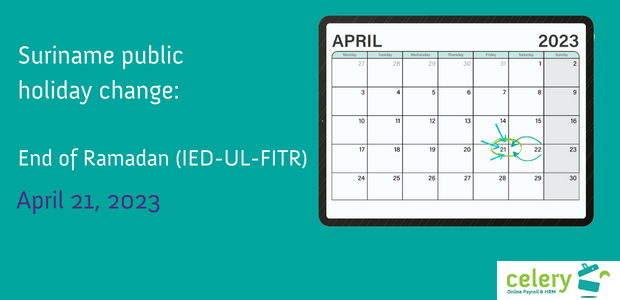 Recently, the Ministry of Internal Affairs announced that the public holiday End of Ramadan (IED-UL-FITR) has been set for Friday, April 21, 2023. See the attachment to this blog.
In Celery this holiday was initially set to April 22, 2023, but this has now been adjusted to the above-mentioned date.
However, in Celery if you use our HRM module, this change can affect already approved time-off requests that included 21 and/or 22 April. To adjust this, you must reopen and close these time-off requests. If you do so, this public holiday will be updated to April 21 in this time-off request.
After that, 21 April will be registered as a public holiday in time-off requests, and holiday hours taken on this day will not be deducted from the vacation balance.
Attachment: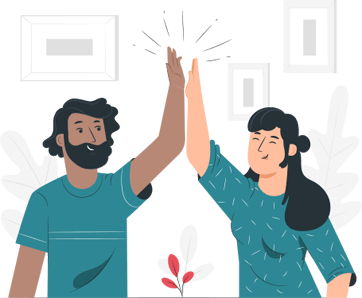 Thousands of companies use Celery. Are you switching too?
Pricing for Celery starts at $20 per month.