Export your salary journal for your financial package
Written by Matthew Verhage
Posted on 12 Apr 2022 - 2 minutes read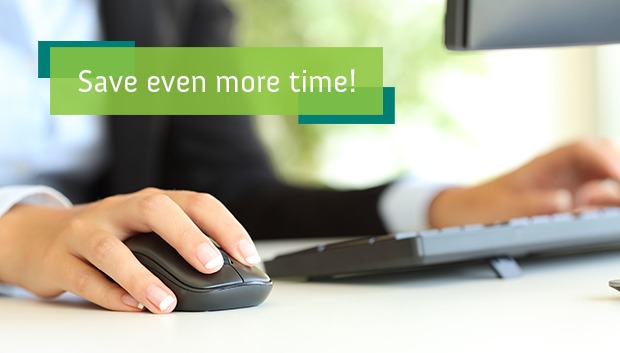 Do you still book your salary journal manually? In Celery it is possible to have Celery generate a salary journal every month, which you can easily import into your financial accounting package.
You can find this option in Celery under Employer/Integrations/Accounting: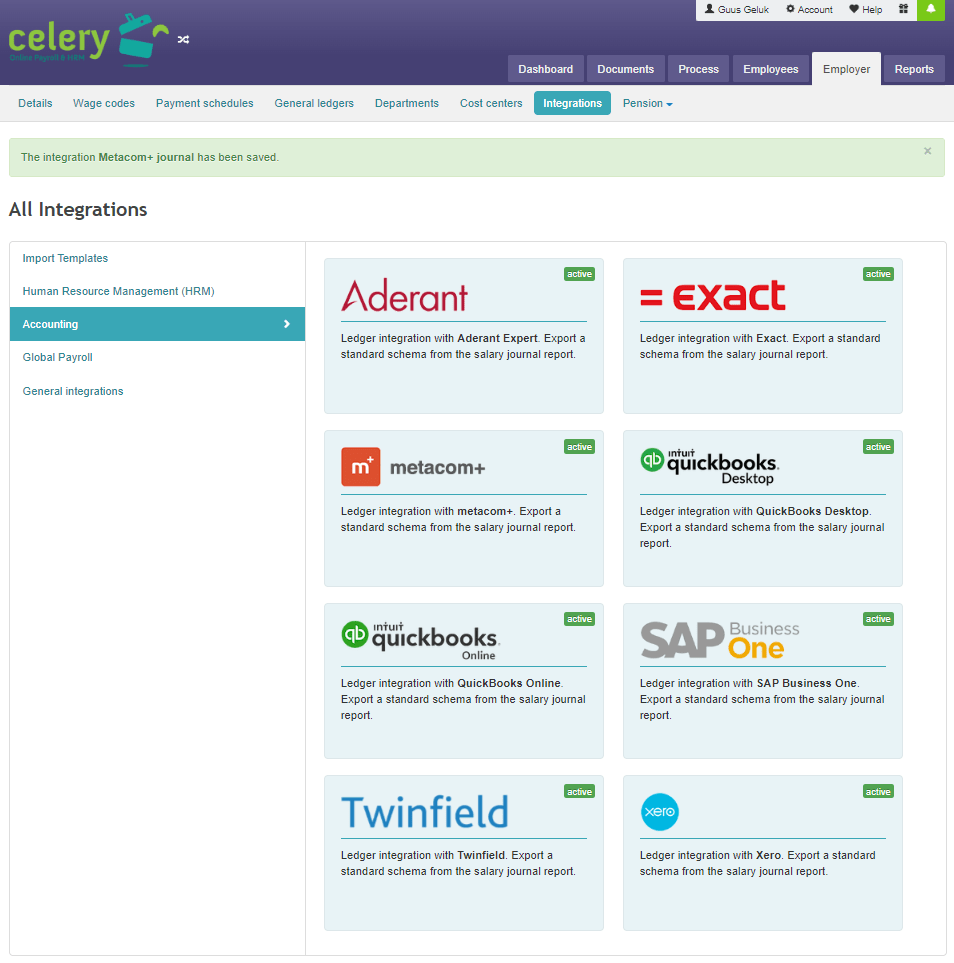 In the above screen, you can see how you must activate your financial package in Celery by clicking on it and activating it, but of course, you should first ensure that your general ledger numbers in Celery match the general ledger numbers in your accounting package under Employer/General ledgers.
After that you can periodically generate the digital salary journal in Celery in Reports/Report X4 Salary journal under the 'Export' button and then import it into your bookkeeping: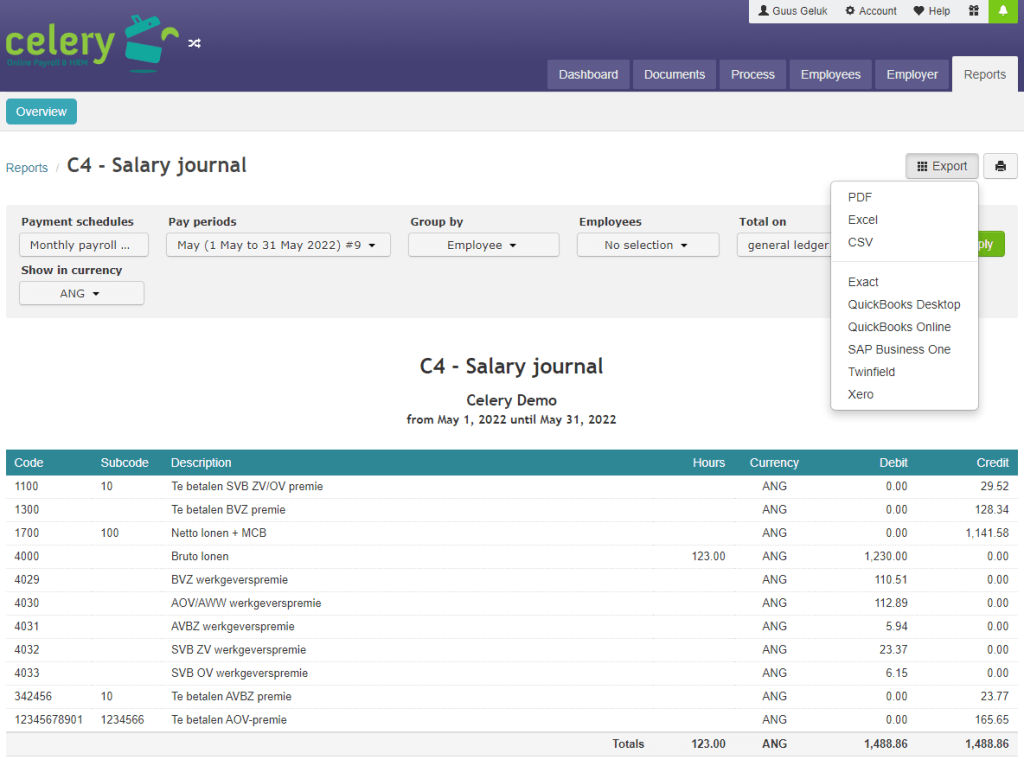 The advantage of importing the salary journal is of course the great time gain because entering a salary journal manually takes a lot of time.
In addition, the entry of an imported salary journal is error-free, which is not always the case with manually entered journals.
Here is the key question: how much does this awesome feature cost? Nothing at all, this is a standard option in Celery and all our customers can basically use it for free as a standard part of Celery software!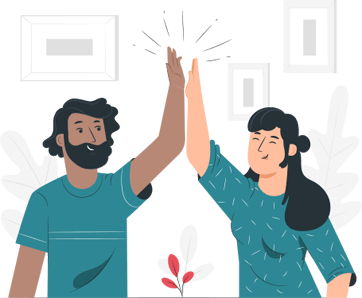 Thousands of companies use Celery. Are you switching too?
Pricing for Celery starts at $20 per month.